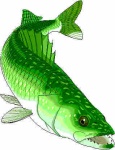 Welcome to the home of, R.E.P. Lures & Guide Service.

''Please click the link below to be directed to our all new web site.''


For well over 100 years it has been a family tradition of handcrafting quality fishing lures.

Handcrafted fishing lures
For the serious fishermen, that demand the very best.
Totaly handcrafted in the old world ways of true craftsmanship and pride, our Tailspin Bucktails & our Surface Dwellers have set the standards in quality.
Over 100 years of lurecraft experience in each lure we make.
legends from the past, fished in the present.
Wisconsin Fishing & Hunting Guides for adults only.


Whether you are a Fisherman or a Hunter, Our Guide Service staff are Outdoor Specialists on the land and water.
With over 30,000 acres of prime hunting land scouted year round, and over 150 North Central Wisconsin Lakes, Rivers & Streams tested and fished season long, you can't go wrong with a R.E.P. Guide.
If you don't get what you are after with our Guide Service, you don't pay.
We walk the walk & let all the others talk the talk.
R.E.P. Lure's, Environmental Cleanup Project.

R.E.P. Lures Staff, has been going to Wisconsin area, lakes, rivers & streams cleaning up the trash that has been left on the shorelines and in the waterways. We care about the outdoors, and go out of our way to make sure it is kept safe and clean for all to enjoy.Anyone interested in sending funds to help with the Cleanup Project, Please contact us by our E-Mail for further information. Visit our cleanup project at = http://rwcp.webs.com
E-Mail us @
Pro, Staff Team R.E.P. Lures
Our Pro Team Staff, consistently field tests all our lures, to assure that you recieve the finest in handcrafted quality fishing lures for your money.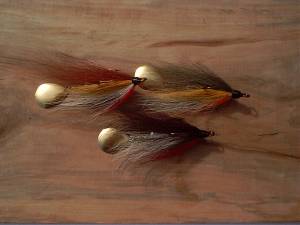 Tailspin Bucktail Signature series.
Our Tailspin Bucktails, Have outperformed all other tested Manufactures bucktails on the market.




''Our all new web site''